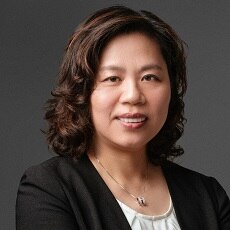 Chen-Chun (Junnie) Chen
Managing Director
Professional Story
Focus Areas
Insurance Strategies, Risk Management Strategies, Retirement Strategies, Retirement Income Planning, College Funding Strategies, Business Owners, Business Succession Planning, Financial Education, Investment Strategies (Reg. Reps Only)
Languages
English, Chinese-Mandarin
Biography
My strength as a Managing Director lies in my ability to expand networks and build strong connections. As a local leader of the firm, I oversee new talent acquisition and lead a team of experienced financial services professionals to promote communication, collaboration, and nurture relationships built both within and outside the firm. On the client side, I work to reinforce trust and continuously improve the client experience to ensure that our customers feel secure and cared for when they work with us.
Armed with 18 years of industry experience and knowledge, my main focus day to day is to strike a good balance between giving autonomy—letting my team of financial professionals do what they do best and providing them with top-notch support and resources when they need it. Guiding financial professionals at different stages of their career; whether they are just starting out or already an industry veteran, and together build towards a successful and lasting career is what I'm most passionate about and what I find most fulfilling.
If you are curious about a new career in financial services or if you're already established and simply want to learn about how to take your practice to the next level, I would love to start a conversation and be a valuable resource for you. Contact me at (646) 361-0629 or junniechen@financialguide.com. Whether it's helping our clients meet their financial goals or working with my peers to help them achieve their professional goals, I'm always prepared to help!
I am licensed to sell insurance in: MI and NY, and securities in NY. I am a registered representative of and offer securities through MML Investors Services, LLC, Member SIPC (www.sipc.org). Supervisory address: 330 Whitney Avenue, Suite 600, Holyoke, MA 01040, Tel: (413) 539-2000.
Coverpath - Get a quote for term life insurance

CRN202409-877274
Check the background of this investment professional on FINRA's BrokerCheck
MassMutual NYC - Flushing (41-60 Main Street)
MassMutual NYC - Flushing (41-60 Main Street) Office