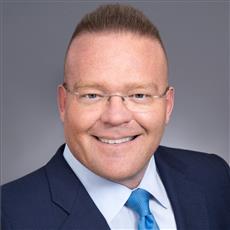 Brendan Naughton
Managing Partner
Biography
Brendan Naughton is a hardwired entrepreneur. He had a paper route as soon as he could get one and was dreaming up ventures straight through college. He'd always imagined himself in the business world, but corporate offers after graduation were uninspiring. By his calculations, he'd work twice as hard as he was paid, with uncertain impact—not a great proposition for someone used to creating his own opportunities. It wasn't until he recruited to the financial services industry that he found the right fit for his vision.
Brendan rose to leadership roles within a few years of starting his own successful practice, culminating in his appointment as a Charter Oak General Agent in 2009. As a young leader, he was fortunate to encounter experienced industry professionals who took him under their wing and whose wisdom has influenced his own set of leadership tenets: always be upfront and fair; check your ego; surround yourself with people who are better at certain things than you are; make sure you take care of your team before you take care of yourself; and seek to understand.
No day in any given week is the same for Brendan—and each of those days is full. He is a visible leader, interacting daily with staff and advisors across the firm's regional offices. He will soon begin his term as president of the MassMutual General Agents' Association—a national group of MassMutual General Agents with insights and influence that help the company shape its approach to the field. He devotes time and resources to numerous charities both on a personal level and through the Charter Oak Fund, which he co-founded.
Brendan's professional life is his anchored by his family. He and his wife are the parents of three daughters. They reside in Newtown, Connecticut.
Focus Areas
Insurance Strategies
Investment Strategies (Reg. Reps Only)
Languages
Brad Somma
Managing Partner
LUTCF®
Biography
Brad Somma's seemingly unlikely path to the financial services business after graduating from Middlebury College—the small liberal arts school that is known more for its language programs than its economics department—proved the industry truism that you don't find this business—it finds you.
Before the business found Brad, he was working in sports marketing at a firm he co-established. His drive and collaborative spirit had a home there, but a close friend suggested those traits could also serve him well in financial services. He himself was thriving at a large insurance company, and was sure Brad had what it took. After several introductions and careful thought, Brad felt confident that the move he was about to make was the right one. He sold out of his portion of the sports marketing firm a few weeks later and went all in.
In the 20 years since, Brad excelled as an advisor, developed his own team of advisors—including a role with his future partner at Charter Oak—before leaving to lead another firm to record growth over eight years. Brad's return to Charter Oak in 2020 came when both firms combined, making him a head of one of the largest financial services presences in the Northeast.
Brad's leadership path is defined by a challenge presented to him early on: You can create any opportunity by doing the things others can do but choose not to. For Brad, that means being disciplined, surrounding yourself with people who see things differently than you do, being hard on the problem and not the person, sticking to your word, and never being afraid to ask for help. Rising to this challenge has indeed created opportunity for Brad, but he's most proud that it's done the same for the advisors and support staff who work with him.
With two children in youth sports, much of Brad's time outside of work is spent at rinks and fields throughout the tri-state area. He and his family—whom he counts as his biggest source of pride and greatest influence—live in Westchester.
Focus Areas
Insurance Strategies
Investment Strategies (Reg. Reps Only)
Languages
Agency officers are not officers of MassMutual.